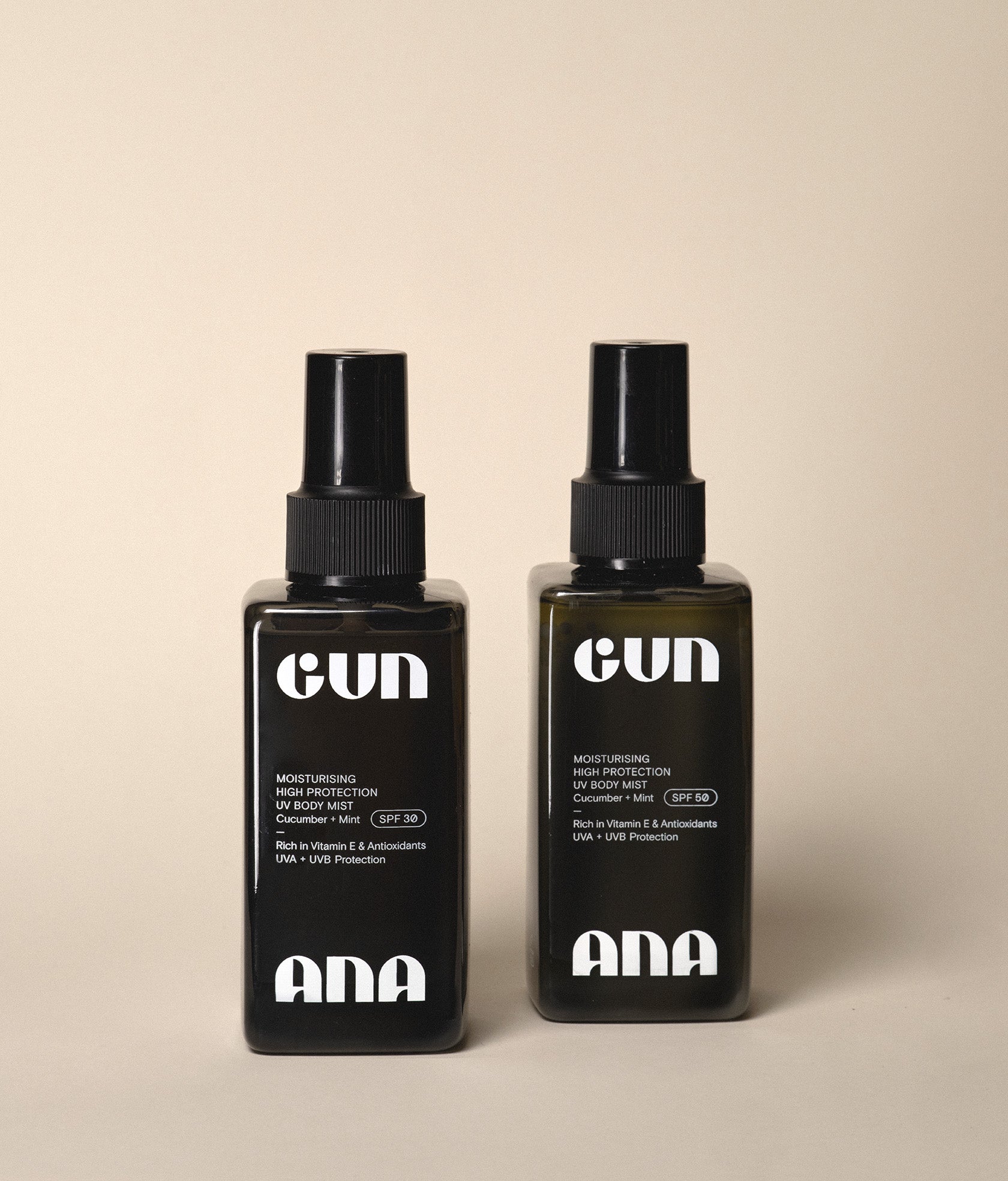 This bundle contains our two core products Gun Ana UV Body Mist SPF 30 & Gun Ana UV Body Mist SPF 50. Our UV Body mist  is the first products in our protective beauty range. We use modern synthetic filter combinations with broad spectrum UVA and UVB protection as well as active ingredients from nature. The nourishing oils from oat, wheat germ and rose-hip helps keep your skin hydrated and balanced and adds active ingredients such as vitamin E and antioxidants to the formula. Due to the light, oil based texture, this user friendly spf mist works for both body and face and it is suitable for all skin types.
Gun Ana UV Body Mist is naturally water resistant, and does not harm the oceans.
This mist is a two phase product with a base of both water and oils. Shake the bottle well before use!
SPF 30, 150 ml and SPF 50, 150 ml.